eNewsLetter, July 2015
A Message From Dr. Joshua Sharfstein, Associate Dean for Public Health Practice and Training
Thanks to Elham for the chance to write this quick note and to her for her leadership and incredible energy this year.

As we head into the summer, and another cohort of residents begins, it's a moment to think about the role of preventive medicine in a rapidly changing health care world. ACOs. Medical homes. Changing payment in Medicare. All of these signal a new interest in value in health care -- a positive sign for anyone interested in prevention.

I'd urge everyone to sign up for some news clips on payment reform, read about how health care and public health are starting to work together, and dream of the role of preventive medicine in the health system of the future. Then when the fall arrives, it'll be time to start making the dream a reality.

Take care,
Josh
A Message From GPMR Program Director
Dear Colleagues, Friends and Alumni of Johns Hopkins General Preventive Medicine Residency Program,

As most of you are likely aware, the City of Baltimore has had a challenging two months resulting from the death of Freddie Gray and the civil unrest that followed. I'm pleased that our residents were able to play an active role in the recovery efforts by serving on Baltimore City Health Department teams that helped individuals in affected neighborhoods who were having difficulty obtaining prescription medications from their local pharmacies. This tragedy has reminded many of the significant disparities—health, economic, and other forms—that remain within the various neighborhoods of Baltimore and has generated a groundswell of discussion among JHSPH faculty and students on the University-community's role in healing the city.


Although recent funding challenges have reduced the incoming cohort of residents to six, the GPMR Program continues to pursue efforts to enroll more residents and recently submitted a grant request in May 2015 for $1.2 million to train an additional five residents over a two year period. In addition, the grant will enable the program to develop a novel, two-year integrative medicine curriculum that also incorporates the creation of new clinical experiences in underserved communities. These clinical opportunities include experiences at a city STI clinic, weight management clinic, occupational health clinic, Health Department-based naloxone distribution program, and an innovative patient-centered medical home for preventive medicine residents. If you have any thoughts or suggestions for potential clinical rotations that might be of interest to our residents, please feel free to let us know.

Finally, as the current academic year comes to a close, the GPMR Program would like to thank our outgoing chief resident, Elham Hatef, MD, MPH, for her leadership during this year of tremendous transition and change. Her steady guidance, exceptional work ethic, and willingness to take on any challenge have made her a valued member of our GPMR team. We extend our sincerest appreciation to Dr. Hatef for her service and wish her all the best in her future endeavors.

As the new academic year begins, Mary Carol Jennings, MD, MPH, will be stepping up into the role of chief resident. Dr. Jennings brings a wealth of experience in curriculum development, community research and engagement, and health policy implementation. Her vision for the year ahead is to identify program growth opportunities inherent to this time of transition, and to support further resident involvement in global and community health. Please join me in welcoming Dr. Jennings as our chief resident for the 2015-2016 academic year.

Sincerely,
Clarence Lam, MD, MPH
Program Updates
GPMR 2015 Grand Rounds
The 2015 GPMR Grand round was held on April 23rd. Please find Dr. Hughes' audio lecture and power points here.


GPMR Forum on Public Health Innovation and Entrepreneurship
The first GPRM Forum on Public Health Innovation and Entrepreneurship was held on May 13th. Please find the details of the program here.



Congratulations to the Graduating Class of 2015!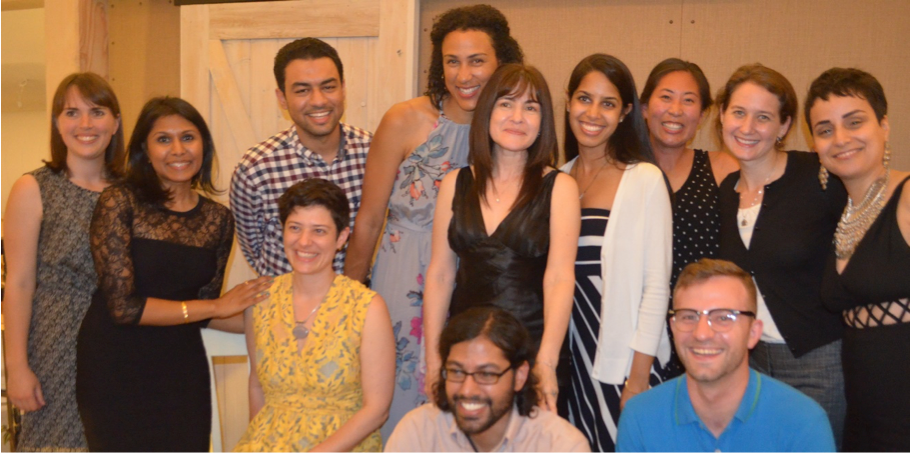 Congratulations to GPMR Second-Year Residents; Now MPH Graduates!
Read More on GPMR
Please read the past issues of GPMR eNewsLetter here.

GPMR program appreciates the support of residents, faculty, staff, and alumni of the program in preparation and distribution of this newsletter. We would like to thank Nina Miller, MD, MPH (GPMR 2015) for graphic design of the newsletter.
This newsletter was created by Elham Hatef (GPMR 2014)
and Nina Miller (GPMR 2015)